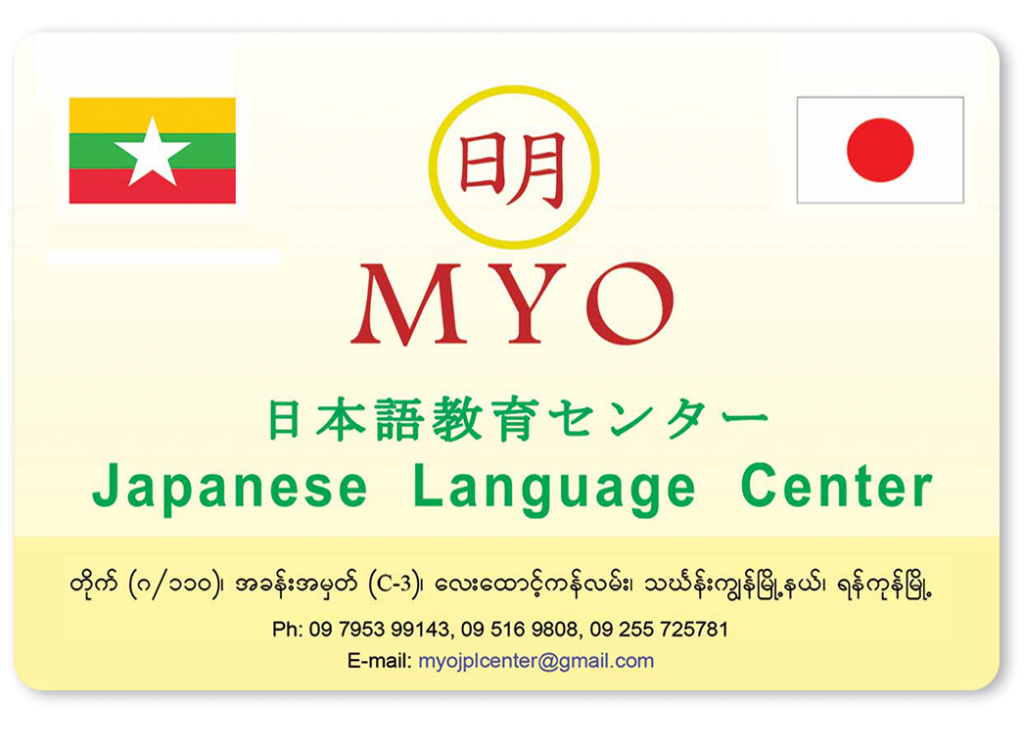 MYO Overseas Academy (MOA) General Services Co, .ltd has 5 Japanese language schools that are directly related to the whole of Myanmar. We introduce excellent students to companies that are doing business, obtain visas, travel, and provide total support in Japan. I will send off departure to the airport. I pledge to reunite with my family, relatives, friends, and colleagues at the Education Center after returning to Japan. After entering Japan, I hope that you will continue to play an active role with the cooperation of the supervising organizations of our business partners and the host companies.
(MOA) is looking for applicants from 5 Japanese language schools directly related to all over Myanmar, Michan, Chengangjun, Tayawadee, and Monywa. Each Japanese language school teaches basic manners and customs for working in Japan through our own education. In addition, at (MOA), all selected trainees will be interviewed and will learn using technical terminology teaching materials on each training destination specialty in Japan and manuals required at the actual site during the training period. .. Before going to Japan, learn and prepare for Japanese language, Japanese work environment and work culture. I try to understand and understand not only Japanese but also the Japanese mind. Consultation and interviews regarding recruitment of trainees from Japanese companies We will ask you in detail about your wishes for trainees from Japanese companies, and then submit each related material in Japan. We also offer interviews with trainees at each company in Myanmar for recruitment screening of companies.
Follow
After traveling to Japan, we will contact each trainee in Japan directly, listen to as much as possible about daily life, or consult with them, and counseling follow-up will be done by trainees who have returned from Japan. I am.